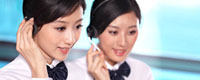 E-mail: wiremesh_making@aliyun.com
E-mail: info@myexpandedmetal.com



Product name : DVA Mesh

Item : One Way Vision Mesh-01

Material : Aluminium

Finish : Powder Coated

Colour : Black,White

Hole Shape : Fish scale
Details:
DVA Mesh|One Way Vision Mesh


DVA Mesh is one kind of aluminium expanded metal sheet,also know as one way aluminium mesh,limited vision mesh or privacy mesh.

Colours Available:
Its surface finished with powder coating,colours can be black,white,green,blue,saffron yellow,silver,bronze and so on.


Characteristic:
Limited vision,Flat surface,perfect powder coating.

DVA Mesh Specification:
750mm x 2000mm or 2400mm
820mm x 2000mm or 2400mm
900mm x 2000mm or 2400mm
1200mm x 2000mm or 2400mm

DVA One Way Vision Mesh using as doors and windows shelter.